Computational Neuroscience 2019 Meeting &amp Hospitality
Address
Holiday Inn Rome Aurelia Via Aurelia, Km 8.400 00165 Rome, Italy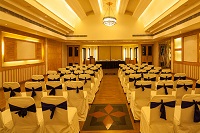 The City
Rome, the Capital city of Italy which also serves as Capital of Lazio region. Rome is the fourth-most populous city in the European Union by population within city limits that being centre of the Metropolitan City of Rome. The Vatican City is an independent country inside the city boundaries of Rome, the only existing example of a country within a city: for this reason, Rome has been often defined as capital of two state.
Rome has protracted, developed and accessible modes of transportation, Extensive metropolitan (metros), high-speed rail network, Buses help in moving the people of the city. Italy experiences a Mediterranean climate with its hot, dry summers and funky, wet winters throughout the year. Italy is home to the oldest university in the world, University of Bologna; and, since its inception, the educational system never stopped growing and improving.
In this place people are really devoted to study and to get knowledge about the computational and there are universities especially Neuroscience.With student discounts, thousands of Bachelor's and Master's degrees, and a beautiful and diverse country, there's no wonder students pick Italy as their international destination.
Directions
Leonardo da Vinci International Airport
Via dell' Aeroporto di Fiumicino, 00054 Fiumicino RM, Italy
Take
Via Francesco Paolo Remotti
and
Via Mario de Bernardi
to
A91
Continue on
A91
. Take
Grande Raccordo Anulare
/
A90
to
Via Aurelia
in
Roma
. Take exit
1
from
Grande Raccordo Anulare
/
A90
Continue on
Via Aurelia
to your destination
Holiday Inn Rome - Aurelia
Via Aurelia, Km 8,400, 00163 Roma RM, Italy
Route Map